HTML fixed! Everything should be fine :)
I've been meaning to do this since a.) My first one sucked, especially towards the end and b.) I never got to touch upon the Like's newest member, organist Annie Monroe.
The Like is an all-girl, four piece band from Los Angeles, California. It was originally formed by Tennessee Thomas (percussion) and Z Berg (vocals) in 2004, along with their original bassist, Charlotte Froom, who left in 2009 for reasons unknown. Froom was replaced by Laena Geronimo (whose real name is Laena Myers-Ionita is this
myspace
is legit, which I believe it is), and the Like also added a fourth member,
Reni Lane
in haste for their summer/fall tour with Arctic Monkeys in 2009, to play keyboards. Lane, however, was not a permanent member, and has since released a solo album,
Ready
. She also has one other album. Check her out.
But anyway, in February of 2010, like I said in my last spam/primer, the Like officially replaced Reni with Annie Monroe. Z has claimed in interviews that she and Annie went to the same high school for two years, but never knew each other. Oh. (It's cute!)
This is the Like in their current state!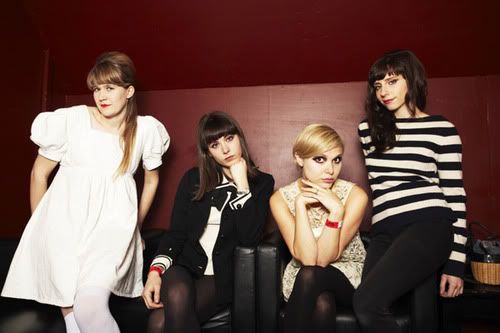 From left to right - Tennessee Thomas, Annie Monroe, Z Berg, Laena Geronimo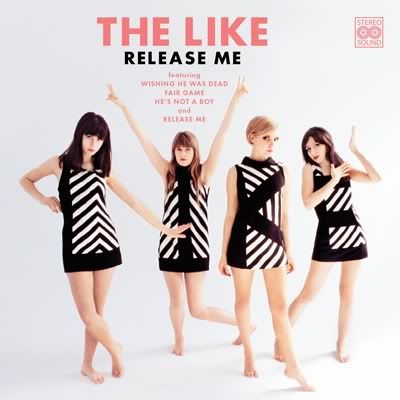 This past June, the Like released their second full-length, a 12 song (with one bonus track, a cover of Why When Love is Gone) record entitled Release Me. It includes the singles He's Not a Boy, Wishing He Was Dead, Release Me, and Fair Game, all of which had been available through the band's myspace before the album dropped, along with Narcissus in a Red Dress. There was also a radio broadcast of Don't Make A Sound, the album's final track.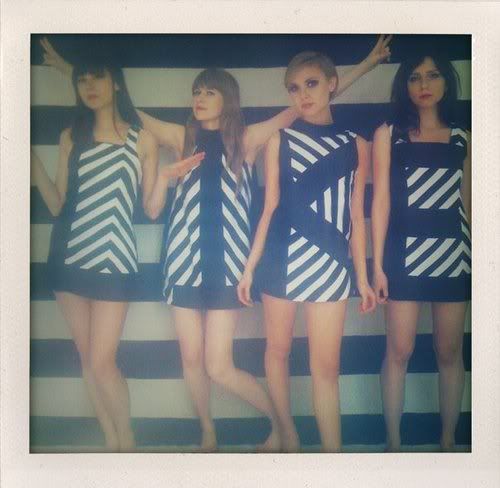 Aren't the dresses cute? They were designed by one of Z's friends, apparently.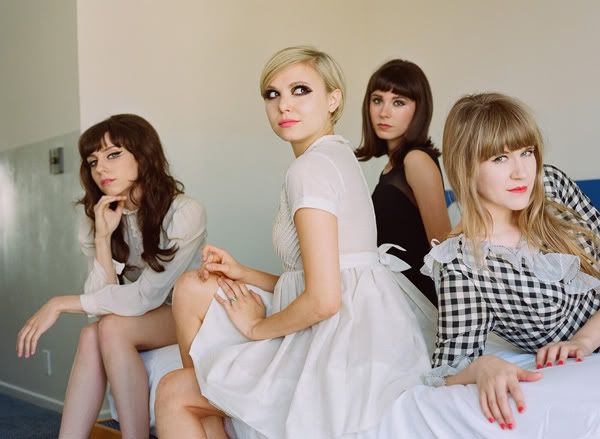 The band has been featured in many style magazines due to the fact that their dress pretty much matches up with their sound.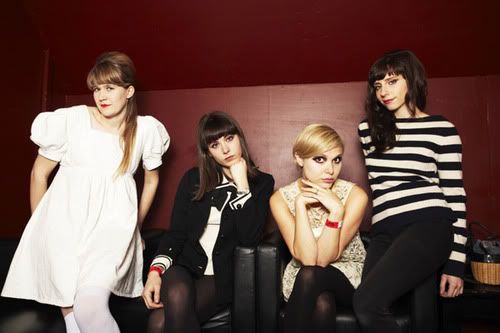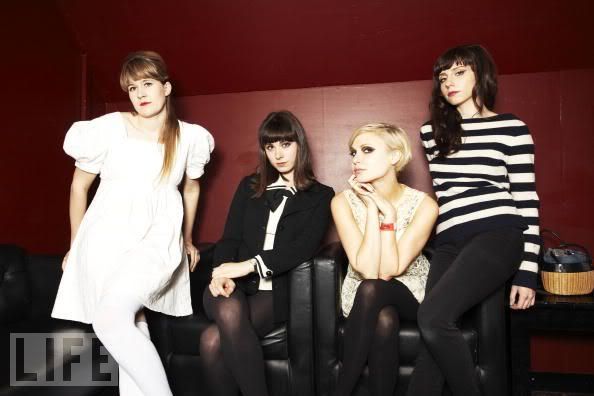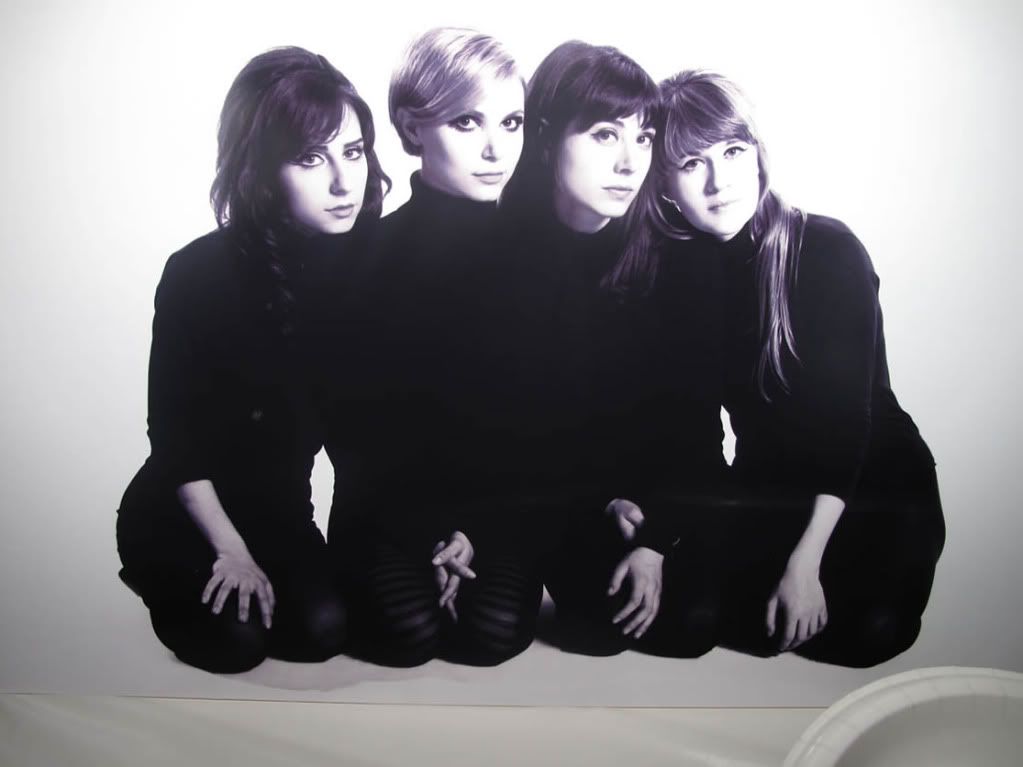 Since the last time I did this, I didn't get to, let's start with Annie.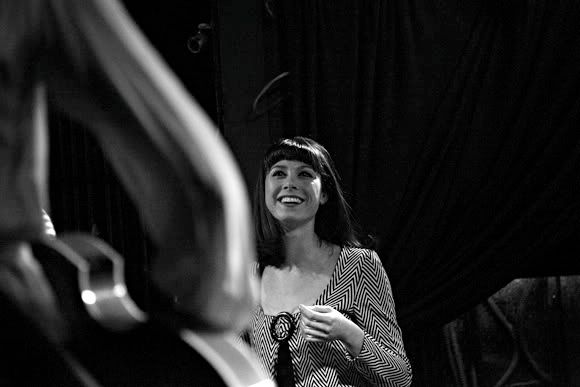 She's really adorable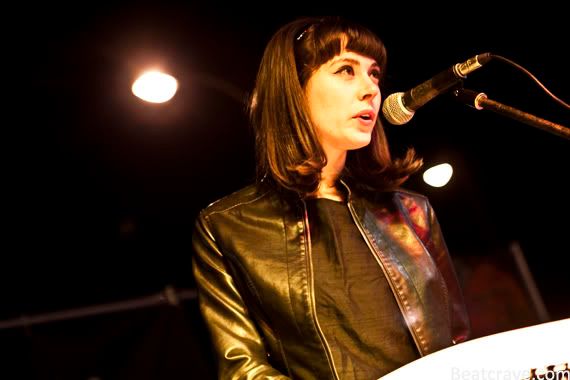 Her sense of style is really cute, and while a little different from the rest of the band's, it still fits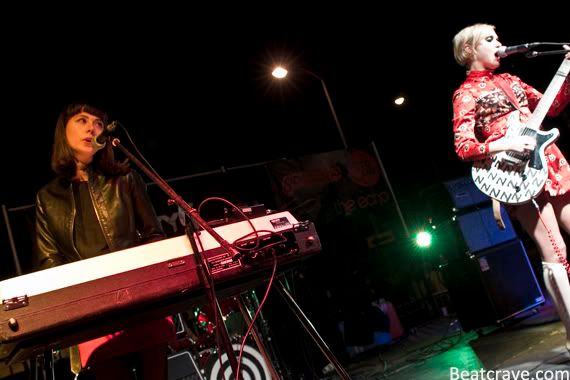 Annie is also really good at keyboard, who would have thought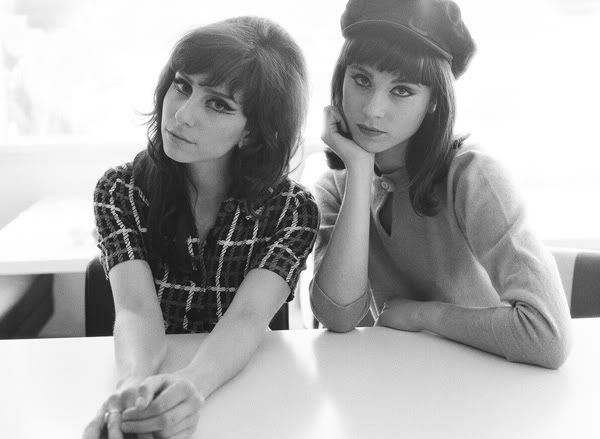 She and Laena are both really gorgeous, okay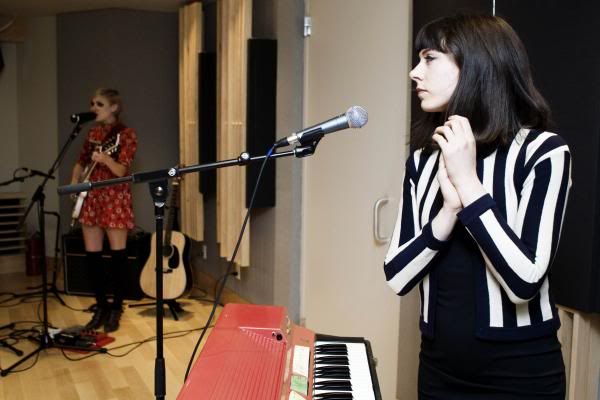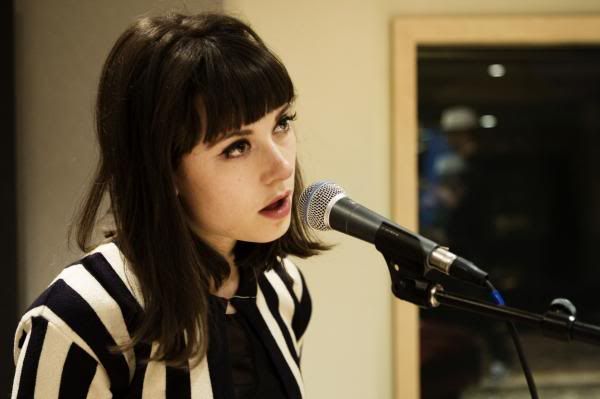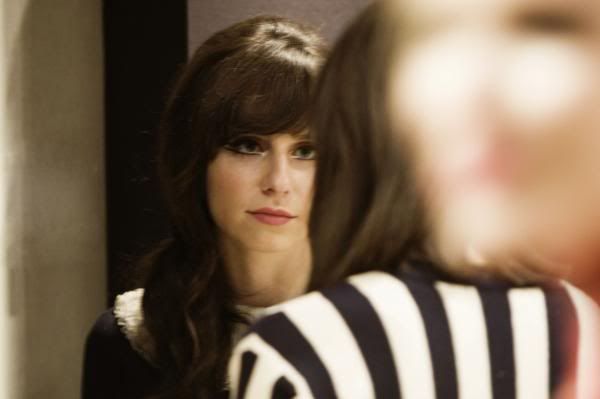 Whoever took this photo is trying to own my heart, I see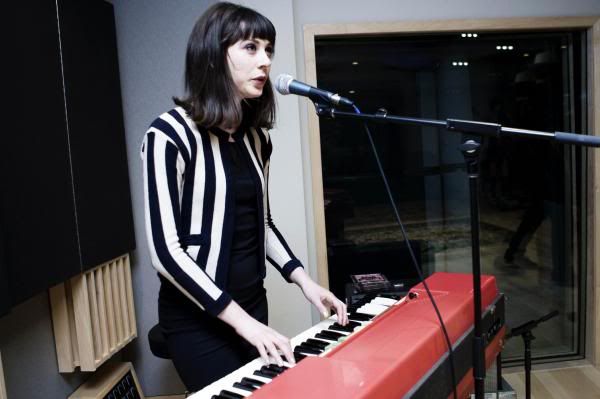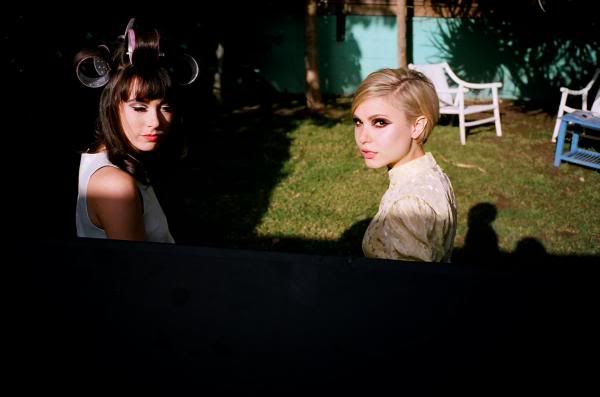 Quality expressions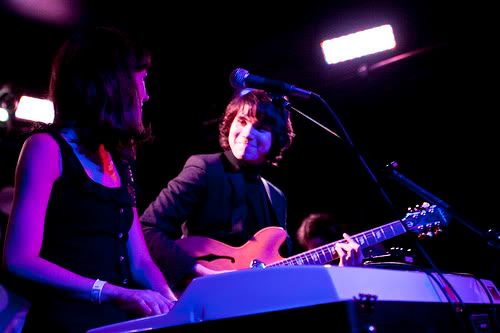 Surprise!Ryan Ross. I'm not gonna lie, the way he smiled at her in these was very adorable.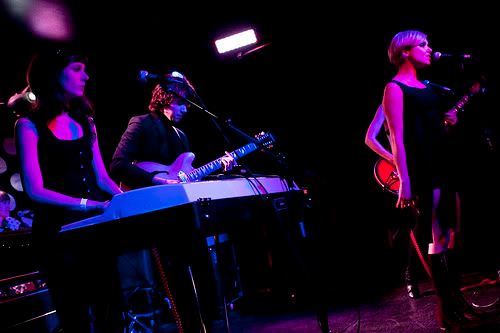 If you don't know, Ryan Ross is Z Berg's boyfriend, and since he helped sprain her arm, he had to play guitar for one of their shows. Don't know if this is cute or not, but hey!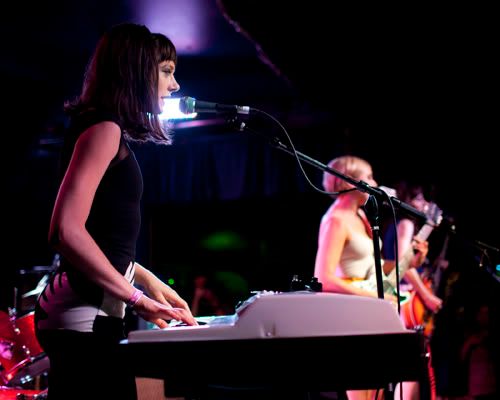 Okay, so we get it, Annie's adorable. Laena Geronimo is next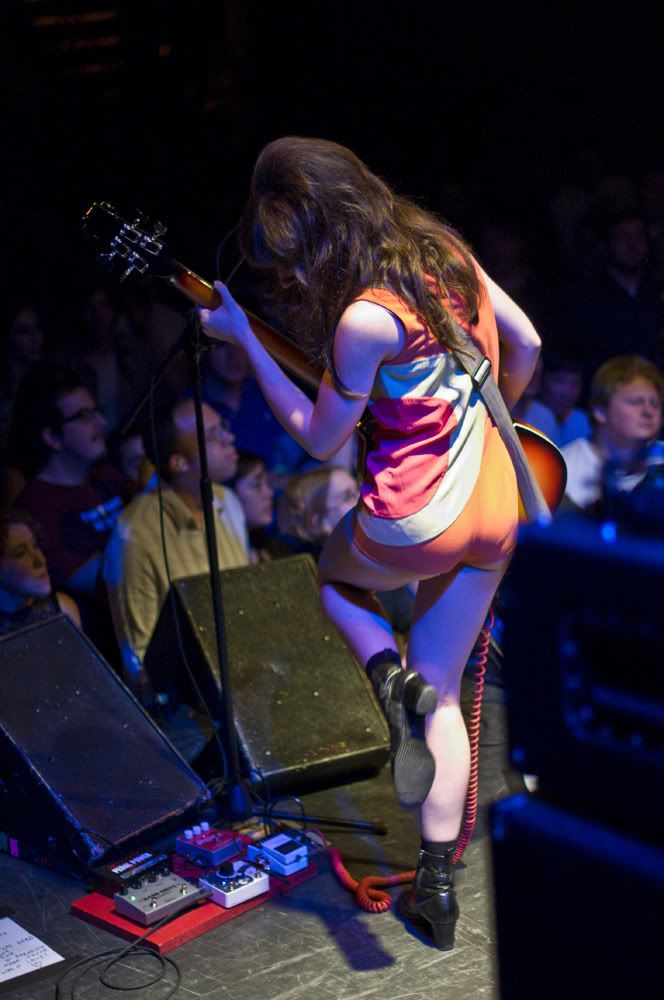 I'm not sure why, but Laena plays the bass...like she's in the sky. Like she's a fucking cloud. I don't even know, but it's awesome.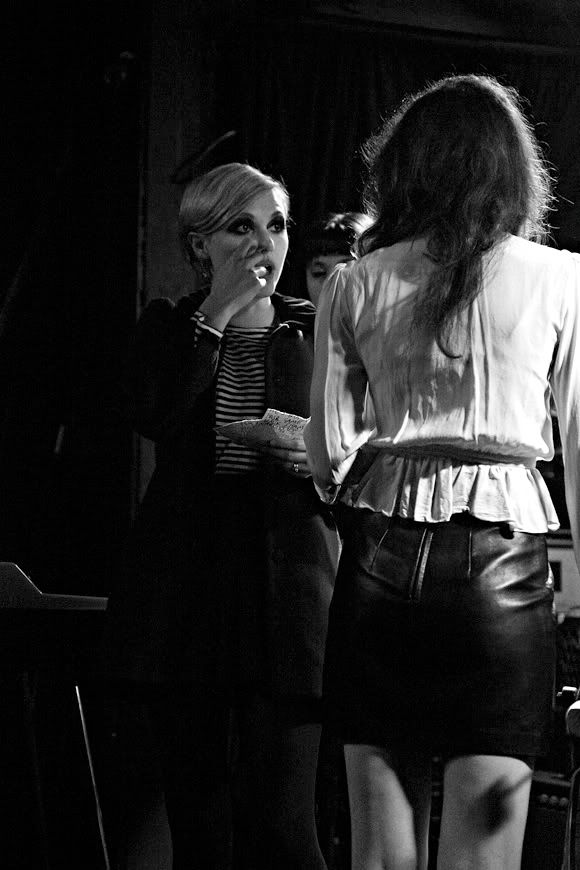 She and Z make for such an adorable pair of girls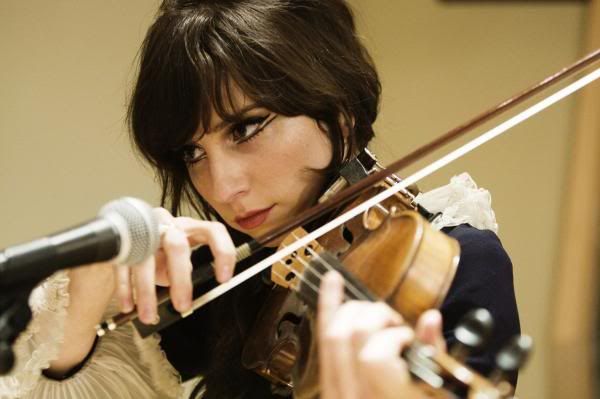 Laena also plays the violin, and quite amazingly, at that.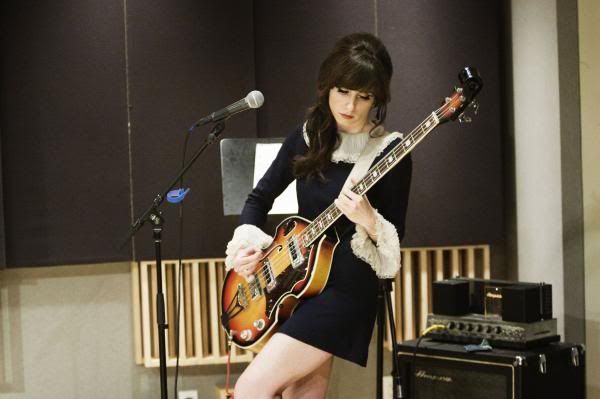 Laena's sort of secretly my favorite. Hush, don't tell anyone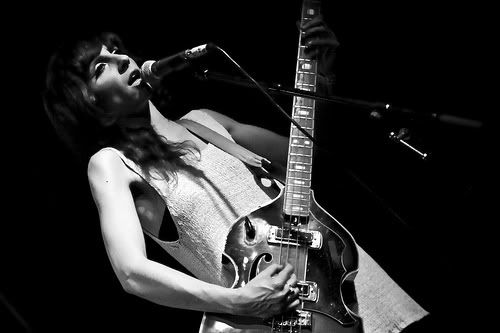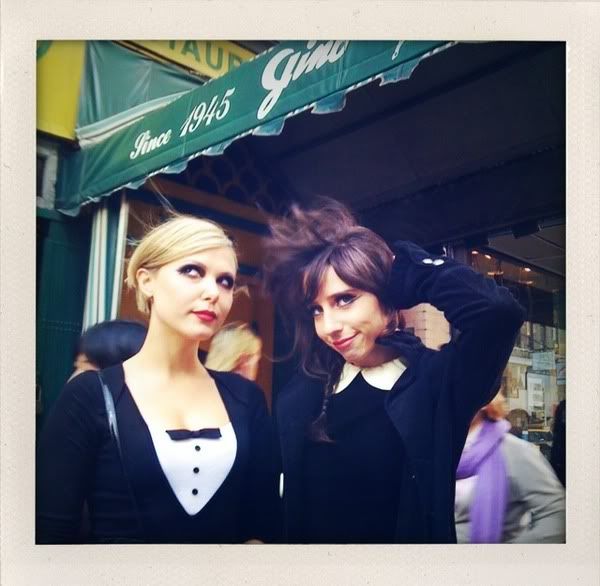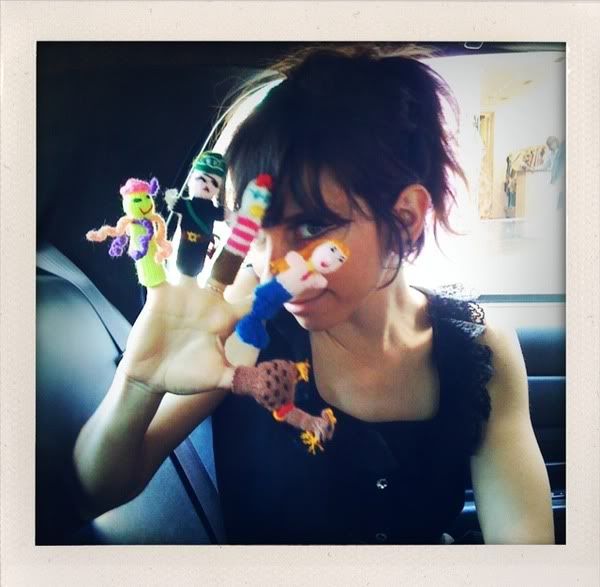 Look at this precious bitch!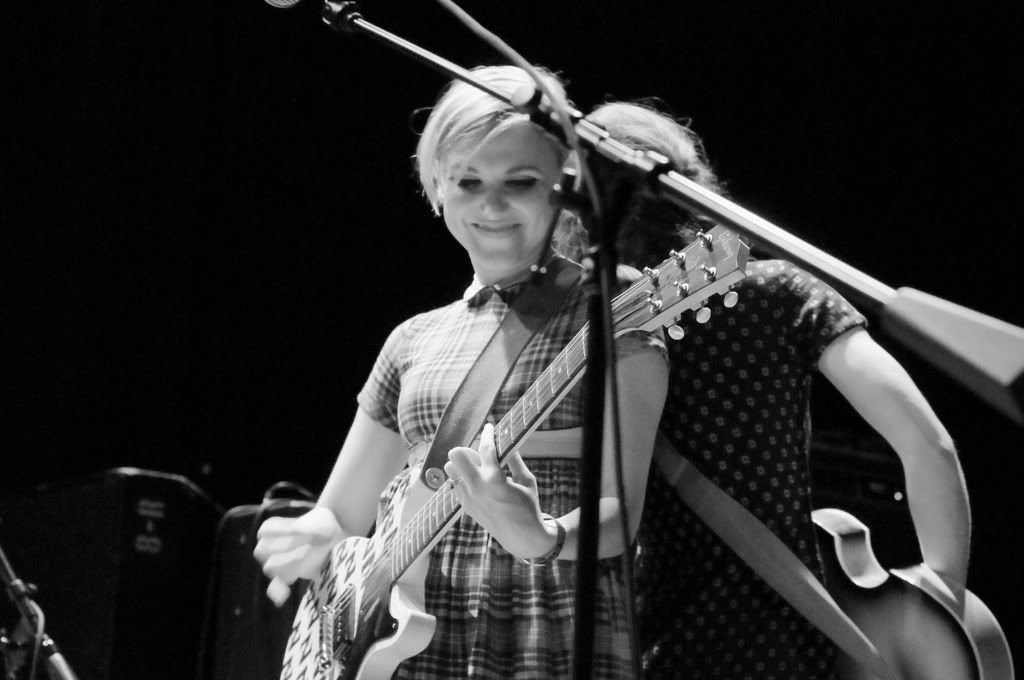 back to back, oh dear lord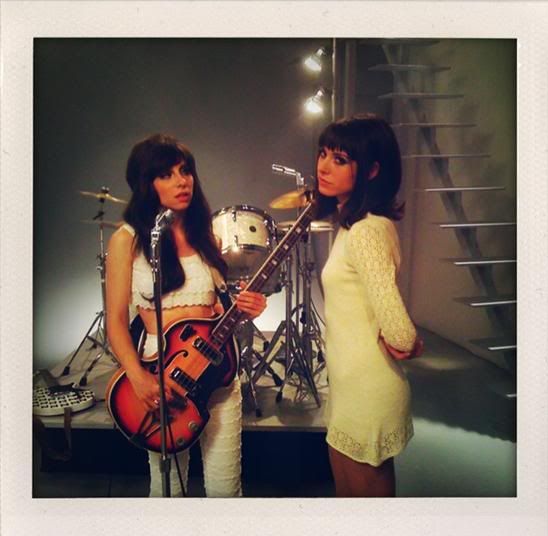 Shooting for the Wishing He Was Dead video! So excited
Next let's talk about Tennesssee!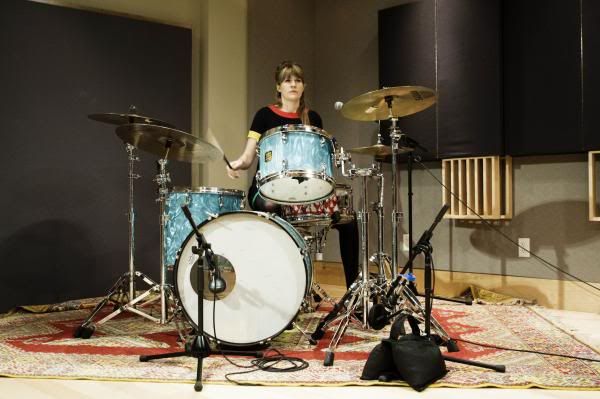 She's got the cutest little English accent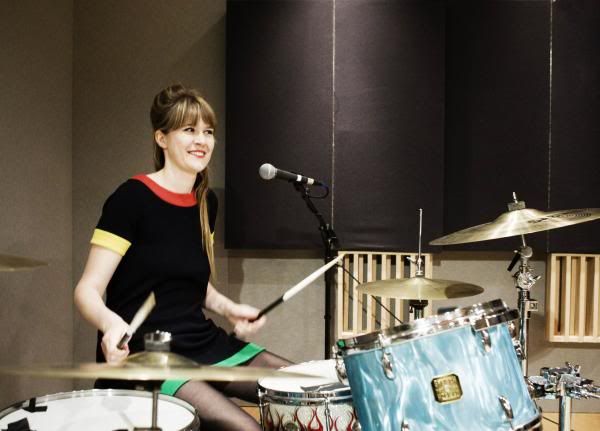 And she plays drums in a dress! What more could you ask for?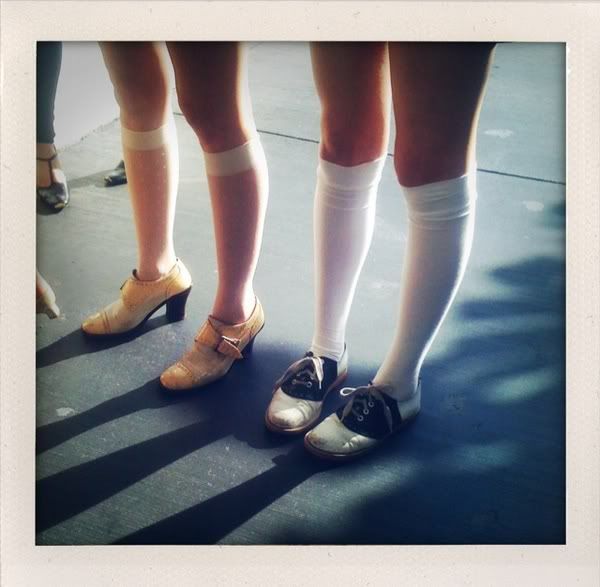 Laena's the one in the heels.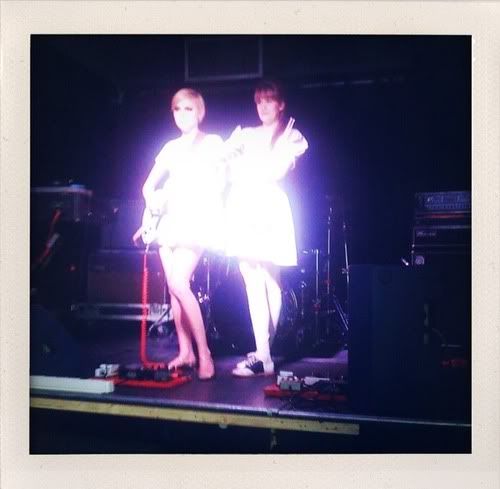 She is also Z's biggest fan. It's cute.
I feel like she should be even taller than she is, for those legs.
For shame, I don't have as many recent pictures of her, however. :(
Z! She sings lead and plays guitar, obviously.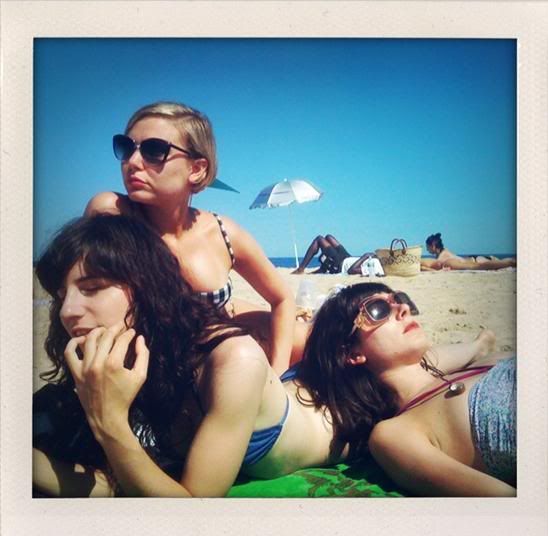 These hot bitches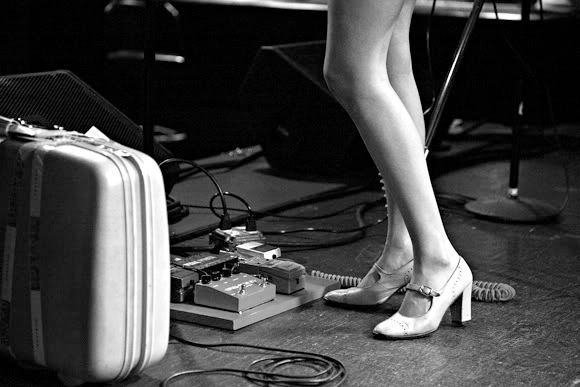 Z's legs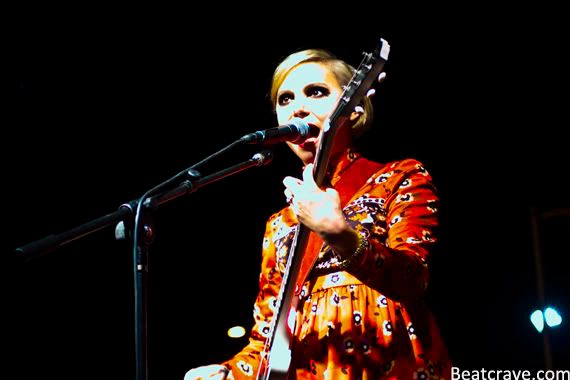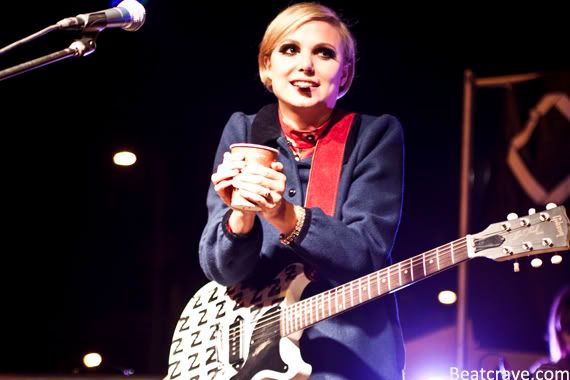 Could she be more precious? Answer: no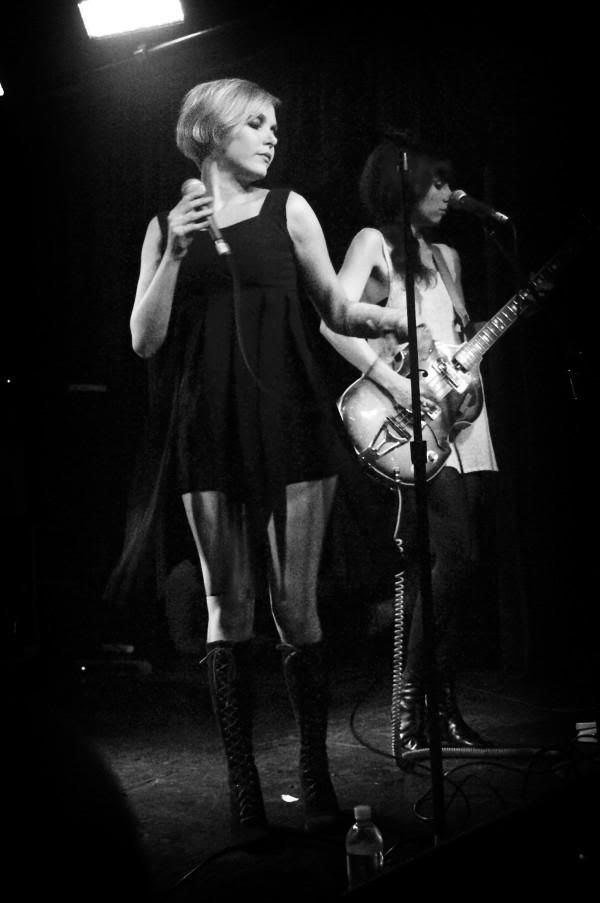 She claims she has to buy dresses from the children's department because she likes them short. This is precious and weird, at the same time.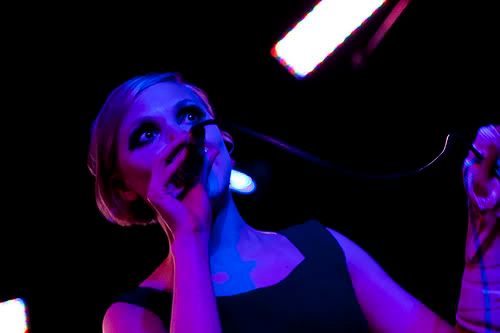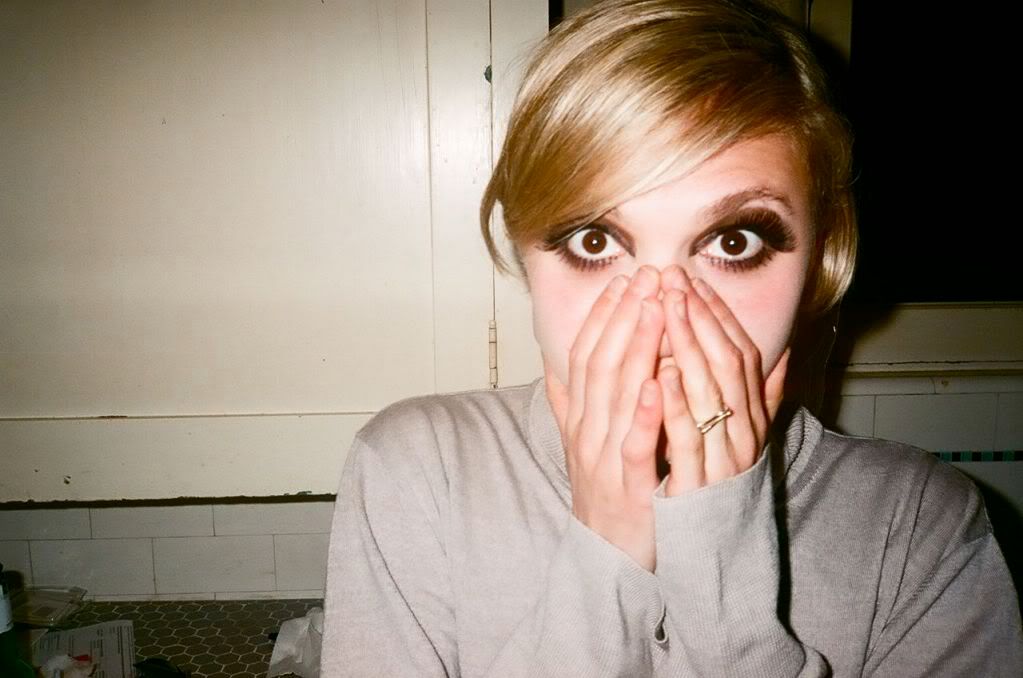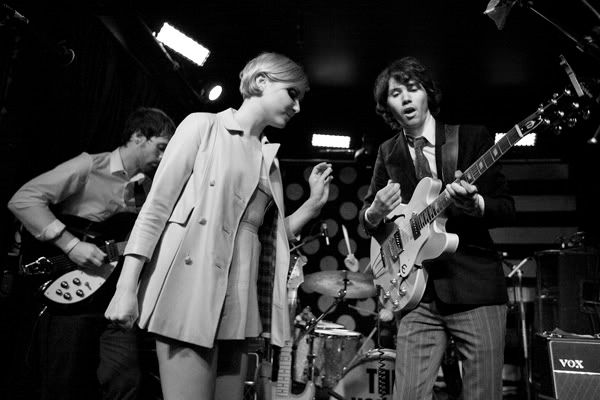 Sometimes she join's her bf's band, The Young Veins, nbd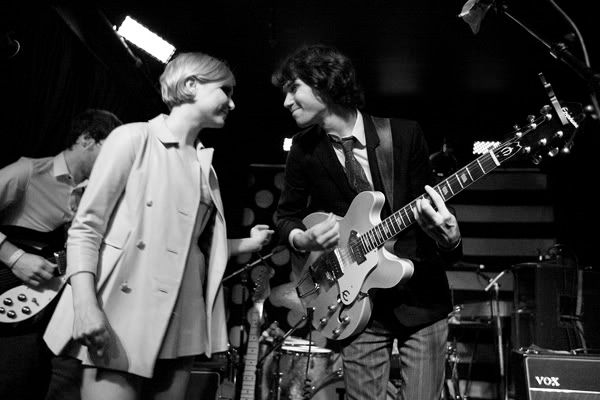 And they make precious faces at each other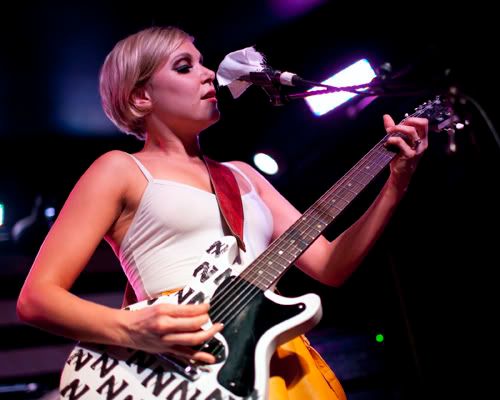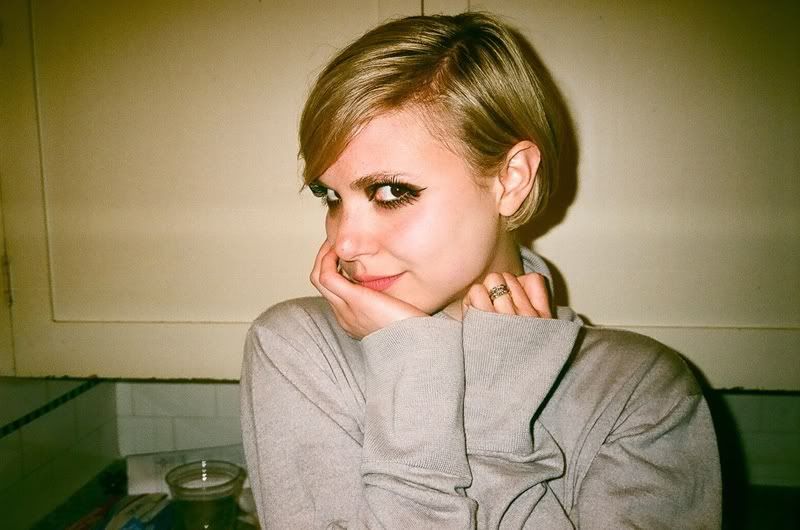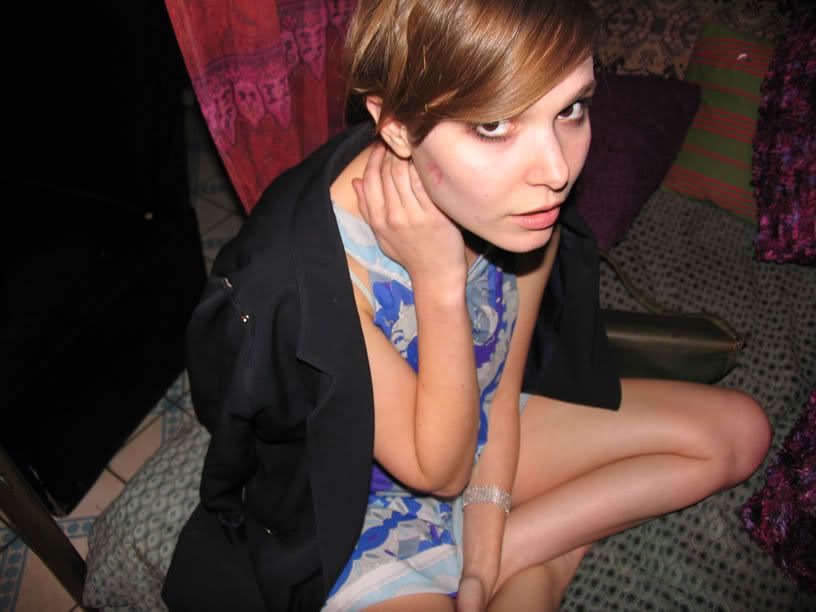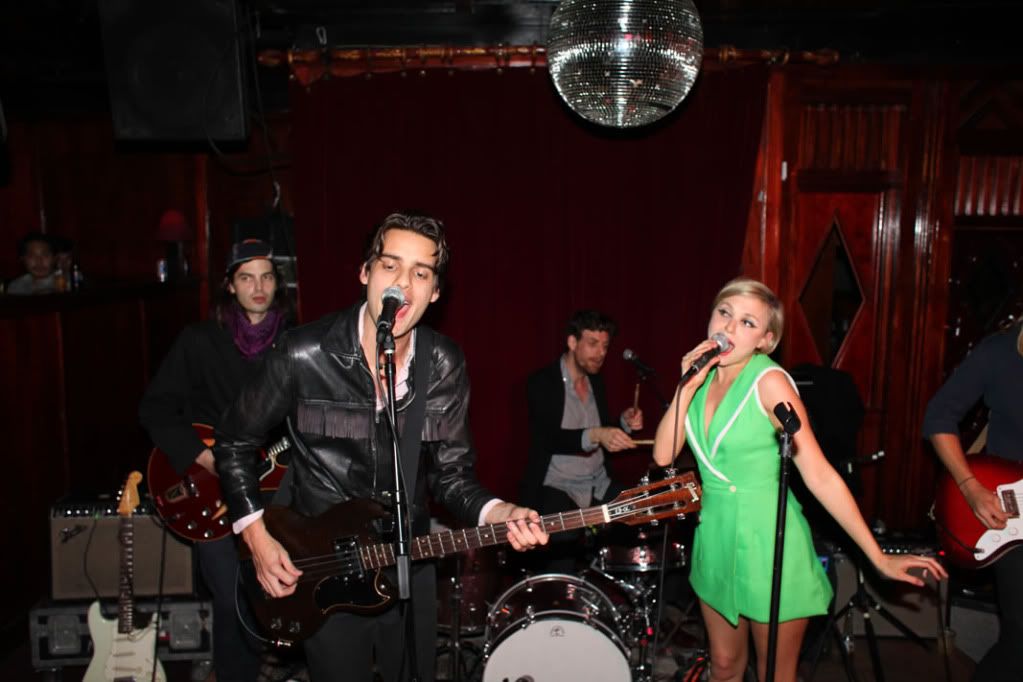 Z is also still a member of JJAMZ (composed of James Valentine, Jason Boesel, Alex Greenwald, Michael Runion, and, of course, Z Berg)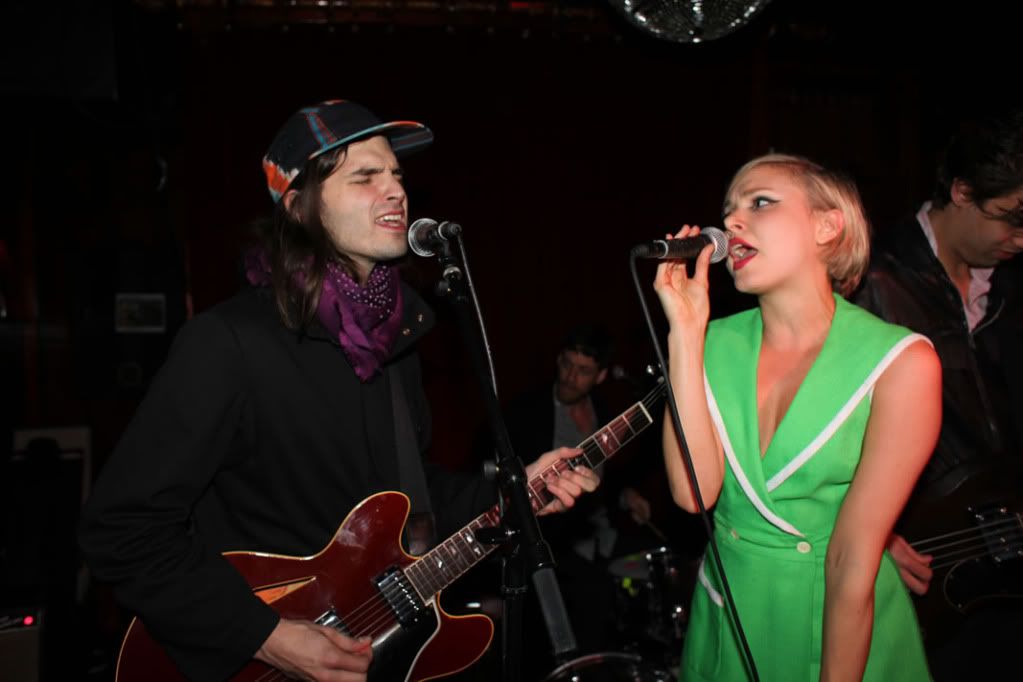 Their most recent show was sometime in March, I do believe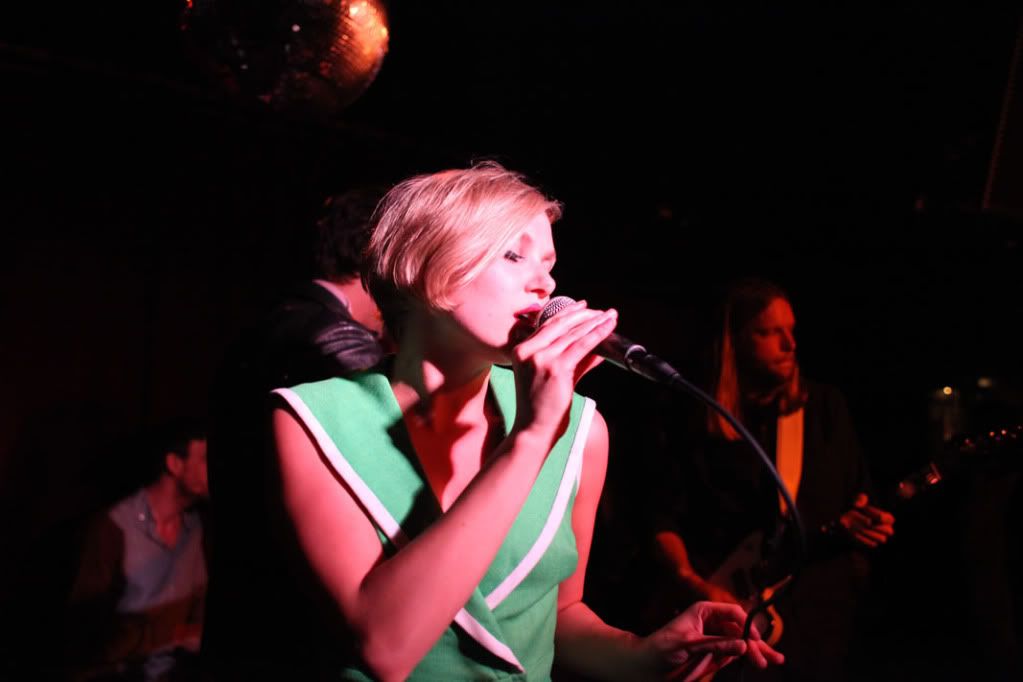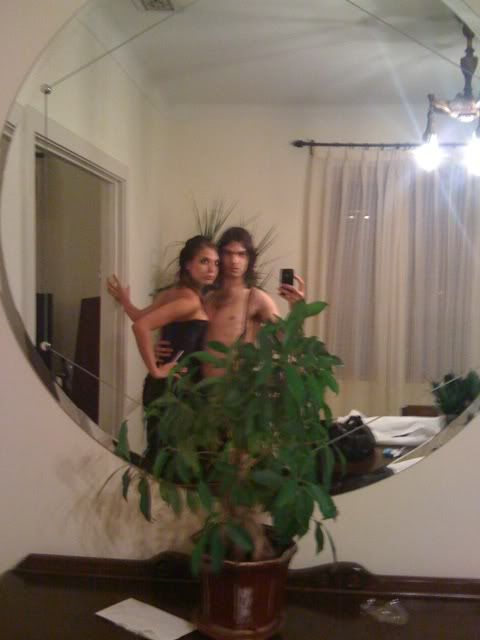 Don't ask me to explain this photo. It's Z and Alex. It's from 08 (pretty sure they were dating back then). It's oddly adorable and oddly creepy. Mostly adorable.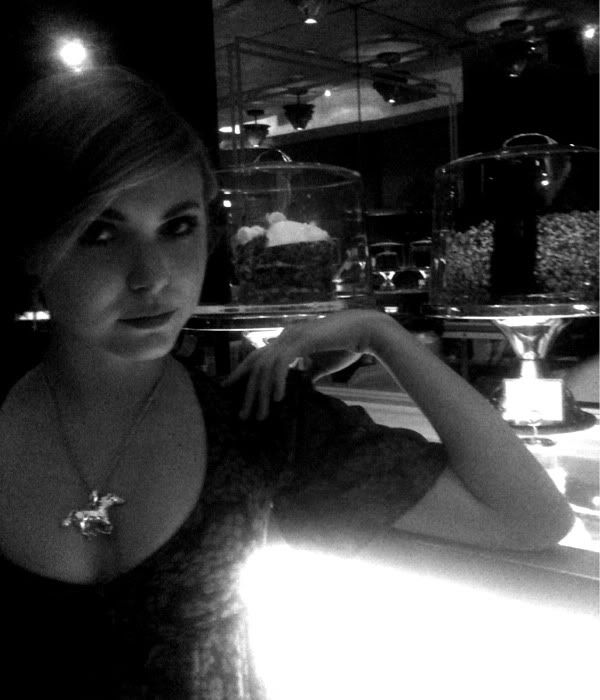 Z's current boyfriend, Ryan Ross, likes to take photos of her while they eat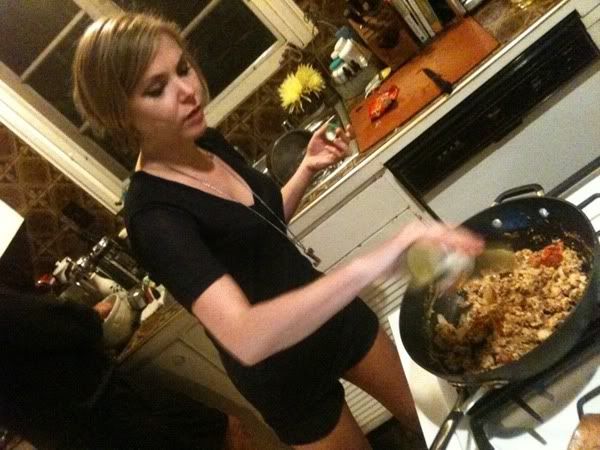 Or while she cooks
To finish this off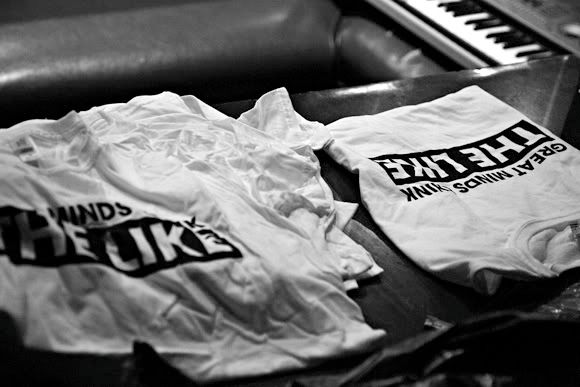 Great Minds Think The Like t-shirt.
Also, check out these the Like or sort of the Like communities on LJ, as well as official the Like social networking!
Visit!
welikethelike
femmebandom
bandgirls
The Like
on Last.fm
The Like
on MySpace
The Like
on Facebook
Fuck Yeah, The Like!
on tumblr
Yes, not very informative, but lots of pictures, huh? Give the Like a listen.
If you have anything you'd like to add (downloads, links I may have forgotten) you're more than free! If anything's wrong, let me know, etc. etc. I'm not exactly sure why I did this.